Reviewed:
Call Brook Ogden a matchmaker-in-reverse. Let others bring people together; Brook, licensed mental health counselor, picks up the pieces after things come apart. When her own therapy practice collapses, she maintains perfect control: landing on her feet with a weekly advice-to-the-lovelorn column and a successful consulting service as the Breakup Doctor: on call to help you shape up after you breakup.
But when her own relationship suddenly crumbles, Brook finds herself engaging in almost every bad-breakup behavior she preaches against. And worse, she starts a rebound relationship with the most inappropriate of men: a dangerously sexy bartender with anger-management issues—who also happens to be a former patient.
As her increasingly out-of-control behavior lands her at rock-bottom, Brook realizes you can't always handle a messy breakup neatly—and that sometimes you can't pull yourself together until you let yourself fall apart.
Review:
The Breakup Doctor is a spot on and hilarious story about break-ups, love and friendships. Within this humorous book is also some very practical advice. What a charming and heart warming book filled with the harsh truth behind break-ups! I wish this series was a TV show! Love it so much! 5 stars
Brook Ogden has never encountered a broken heart she couldn't patch together. Her counseling practice as the Breakup Doctor—on call to help you shape up after a breakup—is so busy she's expanded to offer group sessions. (Turns out there are far more than fifty ways to leave your lover.) Her radio show and advice column have made her a local celebrity, and even her personal life, after some gruesome breakups of her own, is in recovery: Ben Garrett started out as a revenge date against an ex, but has turned into so much more.

But when sizzling-hot Chip Santana, an old client she once shared a rather unprofessional midnight roll in the sand with, comes back into her life asking for her help, Brook can't say no. Yet while she's busy stitching up his relationship troubles, Chip reveals much more than a therapeutic interest in her.

In the standoff between her heart and her hormones, Brook's cool, collected Wise Therapist persona begins to crack like thrown wedding china. She's yelling at recalcitrant cheating husbands. Offering crazy advice to radio callers. She's even hugging her clients.

When the situation goes critical, Brook's forced into a decision she isn't ready to make—and the Breakup Doctor has to decide what kind of casualties she's willing to accept.
Review:
An amazing, belly laughing, full of honesty heart and truth...The Breakup Doctor is a wonderful second book in the Breakup Doctor Series. I really wish this book series was a TV show! This series is not to be missed!!! 5 stars
HE CAME HOME

The year is 2003 and Captain Lucas Graham is at Fort Bragg, North Carolina, about to be deployed to Iraq. A few weeks ago, he broke his engagement with Jillian Barrett, leaving her stunned and heartbroken.

Knowing he can't leave for war without putting his affairs in order, Luke obtains a four day pass with only one goal in mind: explain his life story to his former fiancée.

The problem: Jill is now engaged to another man.

But Luke isn't giving up. He only has four days to gain an audience with Jill, even if he has to resort to drastic measures to do so.

And he will . . .
Review:
Dean has won a place as one of my favorite authors. She has a way she writes that keeps a reader engaged, interested, and guessing until the very end. Girl of Mine, is no exception. She writes a story that cuts to the quick...makes the reader feel. You become invested in what happens to the characters. You begin to read and when you look up you see you have read for hours straight. Girl of Mine is a rich story that captures of the power of love, the ache of regret and the freedom of forgiveness Another amazing read! 5 stars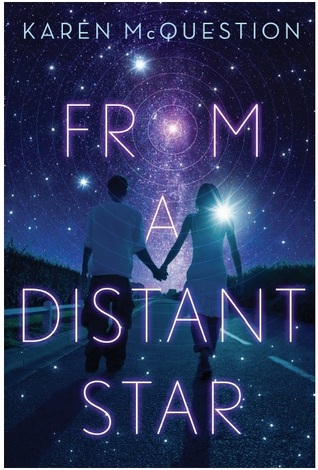 Seventeen-year-old Emma was the only one who hadn't given up on her boyfriend, Lucas. Everyone else—his family, his friends, his doctors—believed that any moment could be his last. So when Lucas miraculously returns from the brink of death, Emma thinks her prayers have been answered.
As the surprised town rejoices, Emma begins to question whether Lucas is the same boy she's always known. When she finds an unidentifiable object on his family's farm—and government agents come to claim it—she begins to suspect that nothing is what it seems. Emma's out-of-this-world discovery may be the key to setting things right, but only if she and Lucas can evade the agents who are after what they have. With all her hopes and dreams on the line, Emma sets out to save the boy she loves. And with a little help from a distant star, she might just have a chance at making those dreams come true.
Review:
An original and engaging YA story from the mind of a talented and gifted storyteller. McQuestion has a way to take a story to such interesting and wonderful places! I love that she thinks outside the box to create books that are entertaining for all types of YA readers. From a Distant Star will make the reader think, become invested and share in the experiences within this fascinating book. I can say that it is like none other I have read and I very much enjoyed it! 4 stars!
If you loved Wild, you can't miss this.

A troubled, young widow hikes from Yosemite Valley deep into the wilderness on the John Muir Trail to elude her shameful past in this emotionally gripping story from the author of House Broken.
With her thirtieth birthday looming, Liz Kroft is heading for the hills—literally. Her emotional baggage weighs her down more than her backpack, but a three-week trek promises the solitude she craves—at least until her boyfriend, Dante, decides to tag along. His broad moral streak makes the prospect of confessing her sins more difficult, but as much as she fears his judgment, she fears losing him more. Maybe.
They set off together alone under blue skies, but it's not long before storms threaten and two strange brothers appear along the trail. Amid the jagged, towering peaks, Liz must decide whether to admit her mistakes and confront her fears, or face the trail, the brothers and her future alone.
Review:
What an adventure The Middle of Somewhere was. Heart pounding, suspenseful and darn right hard to put down! You will get so engrossed in this book that you may want to skip social outings to finish! You have been warned that when you start this book you won't want to stop! 5 star!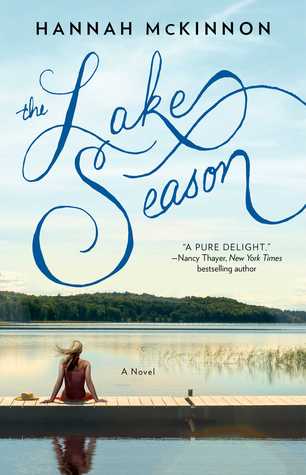 Set in the weeks leading up to an idyllic New England wedding, this "enticing and refreshing" (Nancy Thayer,
New York Times
bestselling author) novel sparkles with wry wit, sweet romance, and long-kept family secrets.
Iris Standish has always been the responsible sister: the one who studied hard, settled down, and always made the right choices—even when they came at the expense of her passions. Meanwhile, her sister Leah dropped out of college to "find herself" by hiking through Yellowstone and switches jobs nearly as often as she switches lovers, leaving Iris to pick up the pieces in her wake.
But now Iris's life is coming apart at the seams, and when Leah calls her back to their childhood home with a desperate cry for help, she is thrust headfirst into preparations for her sister's wedding to a man their New Hampshire clan has never met…with her own marriage and family on the brink.
Still, despite the rush of dress fittings, floral arrangements, and rehearsal dinners, Iris is learning to put herself first. And amid a backdrop of late-night swims and a soul-restoring barn renovation comes Cooper Woods, a high school crush who beckons with the promise of a new start.
While Leah faces a past that has finally caught up to her, Iris prepares to say goodbye to a future that is suddenly far from certain. As Hampstead Lake shimmers in the background, Iris must decide when to wade in cautiously and when to dive—and, ultimately, how to ferry herself to safe harbors in this "glittering…memorable" novel of second chances and the ties that bind (Michelle Gable, nationally bestselling author of
A Paris Apartment
).
Review:
A perfect book to dip into this summer! With an idyllic setting, interesting and well fleshed out characters The Lake House was a book I will not soon forget. It captures the bonds a family and illustrates how fragile those bonds can be! An amazing debut novel! 4 stars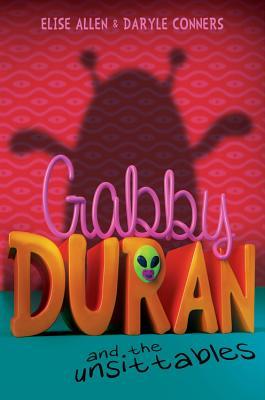 Case File: The First Unsittable
Summary: The Association Linking Intergalatics and Earthlings (hereby known as A.L.I.E.N.) has a new member. After months of investigation, Gabby Duran, Associate 4118-25125A, has proven herself to be a babysitter extraordinaire. Her celebrity clients fly her around the country to care for their rambunctious little humans. Our spy, Associate 4118-23432B, otherwise known as Edwina, believes Gabby can be trusted with the truth: aliens are living among humans on Earth. And here at A.L.I.E.N we believe that even extraterrestrials need a babysitter now and then. No one was up to the task until now.
After accepting the top-secret position, Edwina has paired our new associate up with her first charge, a little girl from the planet Flarknartia. The timing for associate 4118-25125A is less than ideal. It's a school day on Planet Earth, Gabby's audition for the solo part in the band is tonight, and this tiny alien is a bit more than meets the eye.
Can Gabby Duran, Associate 4118-25125A, First Sitter to the Unsittables, keep her otherworldly charge safe in the unpredictable halls of middle-school and keep A.L.I.E.N hidden?
Review:
An super original and well written middle-grade novel that I, myself, really loved. It has humor, great characters and adventures galore! This is what kids should be reading! The characters are all character that your kids can relate to and they all possess such wonderful personality attribute that you want your kids to read about! Wonderful and a must for all middle-grade readers!! 5 stars
Fiery US government teacher Remi Covington is relentless in her desire to impart the genius of the democratic process to her students. Her so-called "academically challenged" high school seniors sometimes find her enthusiasm more than a little annoying—so, in an effort to teach her a lesson, they execute a brazen, high-tech, social media blitz touting her as the newest candidate in the upcoming US presidential race. Much to everyone's surprise, Remi plays along with her students' ruse—and in a nation weary of politics and career politicians, she unexpectedly finds herself the darling of the American public. As the campaign takes on a life of its own, Remi is forced to confront a myriad of long-held social biases and cultural clichés, and realizes she isn't quite the woman she thought was. Vote for Remi is about a would-be a presidential candidate who, despite being all wrong—the wrong gender, the wrong party, and certainly the wrong social status—discovers that she might be exactly what America needs: someone with a passion for doing what is right.
Review:
An underdog story set in today's times with today social media impact. A believable and well thought out story that will have you rooting for the underdog and cheering all the way to the end! 4 stars
In 1967, when Jo Ivester was ten years old, her father transplanted his young family from a suburb of Boston to a small town in the heart of the Mississippi cotton fields, where he became the medical director of a clinic that served the poor population for miles around. But ultimately it was not Ivester s father but her mother a stay-at-home mother of three who became a high school English teacher when the family moved to the South who made the most enduring mark on the town. In The Outskirts of Hope, Ivester uses journals left by her mother, as well as writings of her own, to paint a vivid, moving, and inspiring portrait of her family s experiences living and working in an all-black town during the heights of the civil rights movement."
Review:
An important read for today's time. A powerful and gripping memoir about the how an amazing family did their part to change the nation in a time of so much strife and struggle. 4 stars
Interns are invisible. That's the mantra behind HR, Inc., an elite "placement agency" that doubles as a network of assassins-for-hire, taking down high-profile executives who wouldn't be able to remember an intern's name if their lives depended on it.

At the ripe old age of twenty-five, John Lago is already New York City's most successful hit man. He's also an intern at a prestigious Manhattan law firm, clocking eighty hours a week getting coffee, answering phones, and doing all the grunt work no one else wants to do. But he isn't trying to claw his way to the top of the corporate food chain. He was hired to assassinate one of the firm's heavily guarded partners. His internship is the perfect cover, enabling him to gather intel and gain access in order to pull off a clean, untraceable hit.

The Intern's Handbook is John Lago's unofficial survival guide for new recruits at HR, Inc. (Rule #4: "Learn how to make the perfect cup of coffee: you make an exec the best coffee he's ever had, and he will make sure you're at his desk every morning for a repeat performance. That's repetitive exposure, which begets access and trust. 44% of my kills came from my superior coffee-making abilities.")

Part confessional, part how-to, the handbook chronicles John's final assignment, a twisted thrill ride in which he is pitted against the toughest—and sexiest—adversary he's ever faced: Alice, an FBI agent assigned to take down the same law partner he's been assigned to kill.
Review:
I cannot wait for this book to become a Major Motion Picture by Sony Pictures! It has all the makings for an amazingly wicked, funny and dark movie, as the book was a thriller of a read! There is humor, chilling and masterful story telling...with twists and turns. Such an amazing and unique read! 5 stars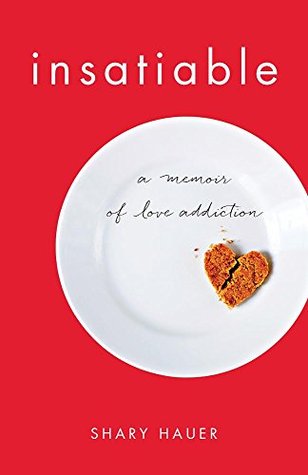 In her professional life, Shary Hauer was a confident, successful, high-caliber executive coach who advised big-time corporate leaders around the globe—but her personal life was an entirely different matter. When it came to love, she was insecure, clingy, desperate, willing to do anything and everything to win and keep a man. Because without a man by her side, what good was she?

In Insatiable, Hauer fearlessly chronicles her emotional journey from despair to hope, rejection to redemption, and self-hate to self-love, one man at a time. In candid detail, she relates what it is like to be trapped in the torturous cycle of love addiction—what it's like to be forever searching, needing, obsessing, scheming, and agonizing for love, suffering from a hunger that never ceases—and what it takes to break free of that cycle. An intimate, soul-baring tale that sheds much-needed light on one of the least understood and talked about addictions, Insatiable is the story of one woman's journey through the hellish, the humiliating, and the humbling in her single-minded pursuit of the most addictive drug of all: love.
Review:
Truth, heart on the pages...Insatiable is a memoir that tackles the subject of love addiction! it was like being able to look into Hauer's soul and being front and center to witness all the
shortcomings in love. 4 stars
For fans of Liane Moriarty and Jojo Moyes comes a riveting family drama with a dark mystery at its core, from the internationally bestselling author of The House We Grew Up In.

In the early hours of a summer morning, a young woman steps into the path of an oncoming bus. A tragic accident? Or suicide?

At the center of this puzzle is Adrian Wolfe, a successful architect and grief-stricken widower, who, a year after his third wife's death, begins to investigate the cause. As Adrian looks back on their brief but seemingly happy marriage, disturbing secrets begin to surface. The divorces from his two previous wives had been amicable, or so it seemed; his children, all five of them, were resilient as ever, or so he thought. But something, or someone, must have pushed Maya over the edge…

With psychological nuance that gets into the heart of its characters, The Third Wife is a gripping story about a man seeking the truth behind his seemingly perfect marriage and the broken pieces left behind.
Review:
A read that is both clever and and well plotted...the third wife will have you guessing how it will end and biting at the bit to know, which may lead to some late night reading! 4 stars
A father's exhilarating and funny love letter to his daughter with Down syndrome whose vibrant and infectious approach to life has something to teach all of us about how we can better live our own.

Jillian Daugherty was born with Down syndrome. The day they brought her home from the hospital, her parents, Paul and Kerry, were flooded with worry and uncertainty, but also overwhelming love, which they channeled to "the job of building the better Jillian." While their daughter had special needs, they refused to allow her to grow up needy--"Expect, Don't Accept" became their mantra. Little did they know how ready Jillian was to meet their challenge.

Paul tells stories from Jillian's mischievous childhood and moves to her early adulthood, tracing her journey to find happiness and purpose in her adult life, sharing endearing anecdotes as well as stories about her inspiring triumphs. Having graduated from high school and college, Jillian now works to support herself, and has met the love of her life and her husband-to-be, Ryan.

In An Uncomplicated Life, the parent learns as much about life from the child as the child does from the parent. Through her unmitigated love for others, her sparkling charisma, and her boundless capacity for joy, Jillian has inspired those around her to live better and more fully. The day Jillian was born, Paul says, was the last bad day. As he lovingly writes, "Jillian is a soul map of our best intentions"--a model of grace, boundless joy, and love for all of us.
Review:
Uplifting
, inspiring and wonderful, An Uncomplicated Life is a book that needs to be read and shared! I loved following along with Jillian and seeing how her charming and kind spirit changed so many people for the better. Such a powerful story about seeing the bright side of life and overcoming difficulty! 5 stars
Featured:
Annie and Sarah are fifteen-year-old fraternal twins who only spend time together because they're under the same roof. Annie's life has long been focused around her appearance and the beauty pageants that celebrate it, whereas Sarah's interests are sports and her runner boyfriend, Jeremy.
Then Annie begins to gain more and more weight, and all she seems to hear from her mother is, You used to be so pretty, followed by the latest diet to try.
Things begin to unravel for Sarah as well. Jeremy her boyfriend of more than a year decides to see if he and Sarah are "right" for each other, dumping her in order to get his head on straight.
Sarah is devastated. Her family is crumbling. The love of her life is dating other people. Her sister is getting heavier and more depressed. When Sarah learns, through gentle questioning, that a neighbor and very good family friend has been sexually abusing her sister, she knows she must act and help the sister who seemingly always had it all.
Told in alternating points of view, Never Said is the story of a family that has been caught up in what doesn t matter and about two sisters who realize that their relationship no matter how different the two of them are is most important."
After cheating death, Veronica Welling is determined to savor every moment in her idyllic kingdom with both her true love and best friend by her side at last. At the same time, Mackenna Reid is enthusiastically building her new life and a theater with her prince. But just as their dreams of happiness are within reach, the world Vee and Kenna have chosen is ripped away, leaving them to face their most horrific challenge yet—their old lives.

Thrust out of Doon, the best friends are confronted with tormentors from their past and no way to return to their adopted land. When the MacCrae brothers rush to their rescue, the girls' situation turns from nightmare to modern-day fairy tale. But their happiness could be short lived: unbeknownst to them, someone in their closest circle is aiding the witch of Doon in her bid to destroy the kingdom once and for all.

Find out more about Carey and Lorie and the Doon series atwww.doonseries.com.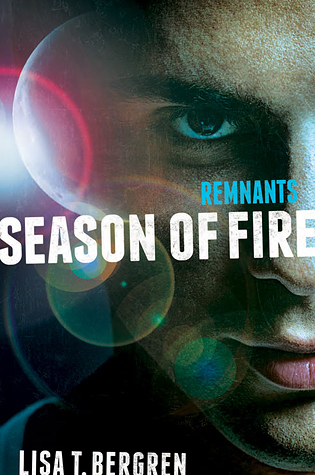 After tackling her first mission and coming to terms with her power of empathy, Andriana discovers her first battles were only a taste of what is to come. She and her knight, Ronan, have admitted their feelings for each other, but their bonds are tested when Dri is captured by their mortal and spiritual enemy—Sethos—and his master, Keallach, emperor of Pacifica.

Andriana is certain Keallach can be convinced to follow the Maker's plan and join the other Remnants . . . but in time, she must decide whether she really can pull him back to the Way, or if Sethos's web of darkness has slowly and thoroughly trapped them both . . . forever.
Ronan Truelove barely survived his first encounter with his father and the Bend Sinister. Now, he's determined to become one of the Blood Guard, a sword-wielding secret society sworn to protect thirty-six pure souls crucial to the world's survival.

Eager to prove he's got what it takes, Ronan is sent on his first mission with his friends Greta and Sammy to visit a weird-sounding school and take a series of tests called the Glass Gauntlet. Paper and pencils and nerdy scholarship—where's the life-or-death challenge in that?

But the Glass Gauntlet is actually something much more dangerous: head-to-head competitions against ruthless opponents. Nothing and no one are what they seem. Who can he trust, and who will kill him? Ronan has to figure it out fast because his enemies are multiplying, and soon he will have to pass the ultimate test: facing his father again and standing up to those who threaten not only him and his friends but also the world.
In this sophisticated thriller, lawyer Jay Porter, hero of Locke's bestseller Black Water Rising, returns to fight one last case, only to become embroiled once again in a dangerous game of shadowy politics and a witness to how far those in power are willing to go to win
Fifteen years after the events of Black Water Rising, Jay Porter is struggling to cope with catastrophic changes in his personal life and the disintegration of his environmental law practice. His victory against Cole Oil is still the crown jewel of his career, even if he hasn't yet seen a dime thanks to appeals. But time has taken its toll. Tired and restless, he's ready to quit.
When a girl goes missing on Election Night, 1996, in the neighborhood of Pleasantville—a hamlet for upwardly-mobile blacks on the north side of Houston—Jay, a single father, is deeply disturbed. He's been representing Pleasantville in the wake of a chemical fire, and the case is dragging on, raising doubts about his ability.
The missing girl was a volunteer for one of the local mayoral candidates, and her disappearance complicates an already heated campaign. When the nephew of one of the candidates, a Pleasantville local, is arrested, Jay reluctantly finds himself serving as a defense attorney. With a man's life and his own reputation on the line, Jay is about to try his first murder in a case that will also put an electoral process on trial, exposing the dark side of power and those determined to keep it.
A Library Journal Best Book of 2014: Historical Fiction

The amazing power and truth of the Rapunzel fairy tale comes alive for the first time in this breathtaking tale of desire, black magic and the redemptive power of love

French novelist Charlotte-Rose de la Force has been banished from the court of Versailles by the Sun King, Louis XIV, after a series of scandalous love affairs. At the convent, she is comforted by an old nun, Sœur Seraphina, who tells her the tale of a young girl who, a hundred years earlier, is sold by her parents for a handful of bitter greens...

After Margherita's father steals parsley from the walled garden of the courtesan Selena Leonelli, he is threatened with having both hands cut off, unless he and his wife relinquish their precious little girl. Selena is the famous red-haired muse of the artist Tiziano, first painted by him in 1512 and still inspiring him at the time of his death. She is at the center of Renaissance life in Venice, a world of beauty and danger, seduction and betrayal, love and superstition.

Locked away in a tower, Margherita sings in the hope that someone will hear her. One day, a young man does.

Award-winning author Kate Forsyth braids together the stories of Margherita, Selena, and Charlotte-Rose, the woman who penned Rapunzel as we now know it, to create what is a sumptuous historical novel, an enchanting fairy tale retelling, and a loving tribute to the imagination of one remarkable woman.
From the acclaimed author of Teatime for the Firefly comes the story of a man with dreams of changing the world, who finds himself changed by love
1870s India. In a tiny village where society is ruled by a caste system and women are defined solely by marriage, young Biren Roy dreams of forging a new destiny. When his mother suffers the fate of widowhood—shunned by her loved ones and forced to live in solitary penance—Biren devotes his life to effecting change.
Biren's passionate spirit blossoms as wildly as the blazing flame trees of his homeland. With a law degree, he goes to work for the government to pioneer academic equality for girls. But in a place governed by age-old conventions, progress comes at a price, and soon Biren becomes a stranger among his own countrymen.
Just when his vision for the future begins to look hopeless, he meets Maya, the independent-minded daughter of a local educator, and his soul is reignited. It is in her love that Biren finally finds his home, and in her heart that he finds the hope for a new world.
The Invention of Hugo Cabret
meets
True Grit
in this heartfelt novel of resilience, hope, and discovering a family where you least expect it, from award-winning author Robert Sharenow.
At the dawn of the twentieth century, thousands of immigrants are arriving in the promised land of New York City. Twelve-year-old Sarah has always dreamed of America, a land of freedom and possibility. In her small village she stares at a postcard of the Statue of Liberty and imagines the Lady beckoning to her. When Sarah and her mother finally journey across the Atlantic, though, tragedy strikes—and Sarah finds herself being sent back before she even sets foot in the country.
Yet just as Sarah is ushered onto the boat that will send her away from the land of her dreams, she makes a life-or-death decision. She daringly jumps off the back of the boat and swims as hard as she can toward the Lady's island and a new life.
Her leap of faith leads her to an unbelievable hiding place: the Statue of Liberty itself. Now Sarah must find a way to Manhattan while avoiding the night watchman and scavenging enough food to survive. When a surprising ally helps bring her to the city, Sarah finds herself facing new dangers and a life on her own. Will she ever find a true home in America?
The only thing worse than being a witch is living with one.
Camellia's adopted mother wants Cam to grow up to be just like her. Problem is, Mom's a seriously wicked witch.
Cam's used to stopping the witch's crazy schemes for world domination. But when the witch summons a demon, he gets loose—and into Devon, the cute new boy at school.
Now Cam's suddenly got bigger problems than passing Algebra. Her friends are getting zombiefied. Their dragon is tired of hiding in the RV garage. For being a shy boy-band boy, Devon is sure kissing a bunch of girls. And a phoenix hidden in the school is going to explode on the night of the Halloween Dance.
To stop the demon before he destroys Devon's soul, Cam might have to try a spell of her own. But if she's willing to work spells like the witch...will that mean she's wicked too?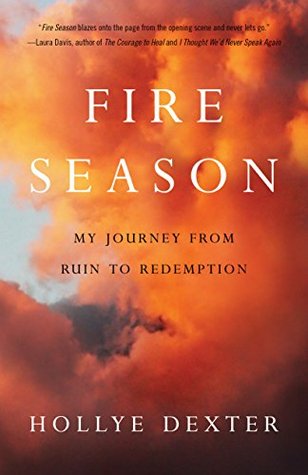 Who would you be if you lost everything?

Hollye Dexter and her husband Troy woke one night to find their house ablaze. To escape the fire, they had to jump from their second-story window with their toddler son—and then watch their house and home-based businesses burn to the ground. Over the next two years, the family went bankrupt, lost their cars and another home, and got dropped by their best friends. As the outer layers of her life were stripped away, Dexter began to unravel emotionally; but then she found herself on the brink of losing her marriage, and she realized that if she was going to save her family, she would have to pull herself back together somehow.

As she fought to reassemble the pieces of the life she'd had, Dexter discovered that a shattered heart has the ability to regenerate in a mighty way; that even in the midst of disaster, you can find your place; and that when everything you identify with is gone, you are free to discover who you really are. Poignant and inspiring, Fire Season is a story for anyone who has ever lost hope—and found it again.
Wes Rockville, a disgraced law enforcement agent, is given one last chance to prove himself and save his career when he's reassigned to a 232 year old secret government organization. The Witches Protection Program. His first assignment: uncover a billion-dollar Cosmetics company's diabolical plan of using witchcraft for global domination, while protecting its heiress Morgan Pendragon from her aunt's evil deeds. Reluctantly paired with veteran witch protector, Alastair Verne, Wes must learn to believe in both witches and himself. Filled with adventure, suspense and a rousing good time, Michael Phillip Cash creates a tongue-in-cheek alternate reality where witches cast spells and wreak havoc in modern day New York City.
BUY THE BOOKS HERE: