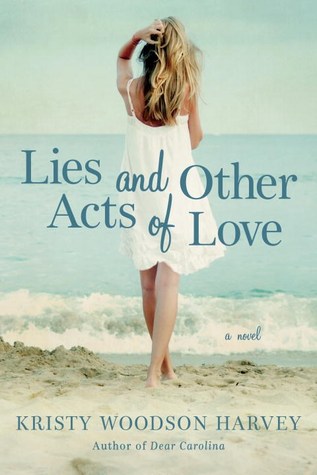 Dear Carolina was praised as "Southern fiction at its best."* Now author Kristy Woodson Harvey presents a new novel about what it really means to tell the truth . . .
After sixty years of marriage and five daughters, Lynn "Lovey" White knows that all of us, from time to time, need to use our little white lies.
Her granddaughter, Annabelle, on the other hand, is as truthful as they come. She always does the right thing—that is, until she dumps her hedge fund manager fiancé and marries a musician she has known for three days. After all, her grandparents, who fell in love at first sight, have shared a lifetime of happiness, even through her grandfather's declining health.
But when Annabelle's world starts to collapse around her, she discovers that nothing about her picture-perfect family is as it seems. And Lovey has to decide whether one more lie will make or break the ones she loves . . .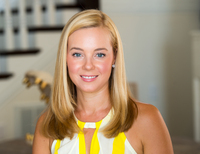 Kristy Woodson Harvey is the author of Dear Carolina. She blogs at
Design Chic
about how creating a beautiful home can be the catalyst for creating a beautiful life and loves connecting with readers at
kristywoodonsharvey.com
. She is a graduate of the University of North Carolina at Chapel Hill's school of journalism and holds a Master's in English from East Carolina University. She is a regular contributor for The Salisbury Post, Domino magazine and Houzz. She lives in North Carolina with her husband and three-year-old son.
Kristy Woodson Harvey is a force to be reckoned with when it comes to Southern Fiction. She has managed to find her voice in that genre and she continues to knock it out of the park with her books. I loved Dear Carolina and I also loved Lies and Other Acts of Love. I feel that the title is perfection, as was the book.
Kristy Woodson Harvey
captures
the charm of, essence of and the depth in characters that make for page turning and emotional reads. Her books cause you to look within your heart and to think about yourself as one of the characters...you think about what you would do, how you would react and how to proceed given the information. This was a book where I laughed, cried and know that I will be thinking about it long after today. 5 stars