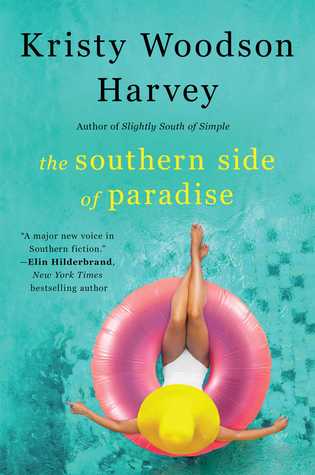 From internationally bestselling author and "rising star of Southern fiction" (Mary Alice Monroe, New York Times bestselling author) Kristy Woodson Harvey comes the third novel in her Peachtree Bluff series, in which a secret threatens the tight-knit bond between a trio of sisters and their mother.
With the man of her dreams back in her life and all three of her daughters happy, Ansley Murphy should be content. But she can't help but feel like it's all a little too good to be true.
Meanwhile, youngest daughter and actress Emerson, who is recently engaged and has just landed the role of a lifetime, seemingly has the world by the tail. Only, something she can't quite put her finger on is worrying her—and it has nothing to do with her recent health scare.
When two new women arrive in Peachtree Bluff—one who has the potential to wreck Ansley's happiness and one who could tear Emerson's world apart—everything is put in perspective. And after secrets that were never meant to be told come to light, the powerful bond between the Murphy sisters and their mother comes crumbling down, testing their devotion to each other and forcing them to evaluate the meaning of family.
With Kristy Woodson Harvey's signature charm, wit, and heart,
The Southern Side of Paradise
is another masterful Peachtree Bluff novel that proves she is a "Southern writer with staying power" (
Booklist
).
#First Line ~ Growing up, I didn't like surprises.
I am obsessed with the Peachtree Bluff series. It is nothing short of FANTASTIC. These books keep getting better and better!!! There are such an emotional and tender elements to Harvey's writing that draws the reader in because they can connect with the struggles and successes the characters are feeling and dealing with. You know you are reading a Woodson Harvey book because you can feel all the feelings of the characters. I found myself so emotionally connected because Harvey once again brought us back to a place and to characters that we feel familiar with. That is what makes this whole series so great. I cannot stress enough how much I love the characters. I found myself really wrapped up in the story because it was multi-layered. There was depth of story and richness in dialogue that helped flesh out the characters and builds upon the mounting drama. A prefect series for the summer!