############################################
############################################
This two-part book is a vital adjunct to any home attempting to be gluten-free. The first part guides you through early diagnosis and is an essential guide for any beginner diagnosed with celiac disease or some form of gluten sensitivity. You will learn how to identify symptoms of the disease, how celiac disease is diagnosed, and the consequences if left untreated. It will help you to understand how to read labels and how to manage your gluten-free home in a shared environment. It outlines practical advice for parents of children with celiac disease as well as tips for eating out and dealing with social settings such as special occasions or when traveling. Honorary foreword provided by renowned Dr. Peter HR Green, MD – Celiac Disease Center at Columbia University.
Growing up authentically Sicilian, Nuccia Ardagna thought that getting rid of gluten meant giving up her favorite traditional foods, but that could not be further from the truth! Nuccia combines her passion for eating amazingly Italian with her new dietary needs to bring you scrumptious, traditional Italian (and Sicilian) recipes. From simple, classic appetizers to decadent desserts you thought you could never enjoy, every recipe is easy-to-follow and offers beautiful full-color pictures throughout. You can feel confident about entertaining guests and family with these mouth-watering recipes. You can eat healthier, feel better, and truly enjoy living gluten-free while never having to sacrifice great taste!
In this book, Nuccia not only shares her personal story with celiac disease but also the recipes she grew up with at home and uses to entertain guests. Look for the bonus section at the end of the book along with a section dedicated to her favorite links and resources.
We hope you enjoy the book and find it helpful in your journey.
############################################
I love this cookbook. We are trying to reduce gluten in our diets for both health reasons and because my youngest son has an intolerance to it. When given the chance to review this cookbook, I jumped at the opportunity. I sometimes struggle to find good food that is gluten free and it seemed incredibly hard to find good ITALIAN gluten free meals. I love GOING AGAINST THE GRAIN- ITALIAN STYLE so much because of the wide variety of gluten free meals, snacks and information on living gluten free. The recipes are not over complicated and offer so many options. There is something everyone in the family would enjoy...even picky eaters!!!
I allowed my boys to pick a recipe out of the cookbook and they chose Funghi Ripieni (stuffed mushrooms). They had such a great time preparing the grocery list, buying the grocery and making the mushrooms. But their favorite part was eating the mushrooms. They rated them 4.9 out of 5!!!! It also turned into a lesson of converting grams to cups, as the recipes use the metric system.
I highly recommend this cookbook to anyone who suffers from a gluten intolerance or those looking to eat a bit more healthy. 4.5 stars
Enjoy the review in pictures, as you can see how we modified the recipe and what the end result looked like!! A new family favorite!!!
We picked our recipe
The boys helped grocery shop and gather ingredients
All the ingredients ready to go!!!
We did switch out olive oil or coconut oil
Fresh garlic ready to cook...
Greens mix, rather than just spinach...
All ready for the oven, fresh mozzarella cheese...
Finished product!!!! YUMMY!!!!
############################################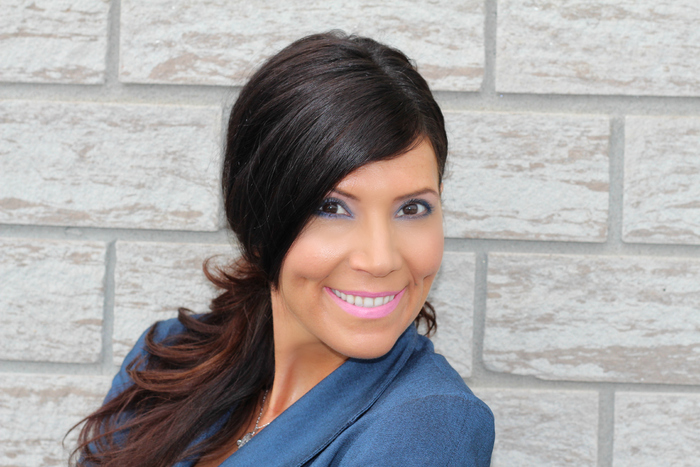 Author's Bio:
Nuccia Ardagna loves to travel to the place of her roots: SICILIA! Being Sicilian, she grew up with mamma, nonna and all her zie learning all the tricks of the trade and creating DELICIOUS Italian food from scratch. When diagnosed with celiac disease she was forced to learn new habits and, now, after trial and error and experimenting, wants to share her exquisite culinary creations with you.
She IS a true Italian to the core.
What made you write a book about celiac disease?
When I was first diagnosed with celiac disease I had a lot of questions and I really wished there was a resource available for someone who 'just' found out they were celiacs. Don't get me wrong, I mean there is lots of information available online and it can get overwhelming but there were things that I didn't know that I needed to know, if that makes any sense. So, I basically took my own experience and put myself in the shoes of someone who just got diagnosed and made sure that all their questions would be answered. I really wanted to provide a guide and above all reassure my reader that there really wasn't any reason to panic or feel afraid because of this diagnosis.
There are many books out there about gluten-free eating what makes yours different?
Of all the gluten-free books out there mine is different in that it not only helps educate newly diagnosed ones offering practical guidance on gluten-free living but the recipes featured in my book are truly authentic Italian! I was raised Sicilian in my home and my parents only came to Canada when they were in their 30's so our home was nothing but traditional meals they made back in Sicily. In fact, we still only speak Sicilian and Italian at home. I see many cookbooks labeled 'Italian' but when I flip through the pages I quickly realize that they really aren't. I can easily pick them out because of my heritage.
What advice would you give budding writers?
To not give up and stick to your goal of publishing your first book! You may feel discouraged at times, or feel overwhelmed or maybe 'life' in general gets in the way but set time aside every day or every week and work on your book. Better to take more time and finish it than to give up. Holding a copy of your first book in your hands is truly rewarding.
What is your next project?
Working on volume 2 in the "Going Against The Grain – Italian Style!" series. The next book in this series will focus on entertaining gluten and dairy free. This book will be a valuable guide for those who entertain friends and family who have dietary restrictions as well as hosts themselves who need to eat gluten/dairy free. It can be extremely daunting for some to entertain people with food intolerances! This will be a complete guide to take all the worries away. It will showcase 12 9-course menus featuring Italian recipes and will offer simple to elaborate menus that will impress any dinner event.
Do you snack while writing? Favorite snack?
Not really much of a snacker but you'll always find a nice latte with Amarula by my side!
I do most of my writing on my dining room table or the living room. I don't get easily distracted especially when I'm focused on what I'm doing. Oddly enough, I need my family in the background for some reason and they're actually very helpful when I'm stuck on a word or if I need some constructive criticism.
If you're a mom writer, how do you balance your time?
I am very fortunate to have a supporting husband so that helps tremendously when it comes to chores such as preparing dinner or assisting our son, however I do try to do most of my writing in the evenings and nights when everything is done and we all have time to ourselves.
If you were stuck on a deserted island, which 3 books would you want with you?
Wow, this one required a lot of thought! My choices might seem strange but I would have to say: the Bible most definitely, The Giving Tree and probably some manual or book on wilderness camping for dummies!
If there is one thing you want readers to remember about you, what would it be?
That my goal for writing this book was truly altruistic. I felt there was a need that needed to be filled and didn't want anyone else to feel perplexed and overwhelmed about their situation the way I was at first. I also wanted the world to know that you most definitely CAN eat deliciously well even though gluten is no longer part of the diet.
############################################
############################################