I am part of the amazing
SheReads Blog Network
!
Which means that I am fortunate enough to partner with some of the most savvy, talented, and intelligent book bloggers in the business. Every month we wonderful women read our selections and review them on our personal sites. We are kind and witty and love books more than air. We would love for you to visit each of us online and follow us on Facebook and Twitter. You don't want to miss all the book goodness we have to offer!
THE BOOKS OF WINTER- My Selection:
(see other other selections HERE)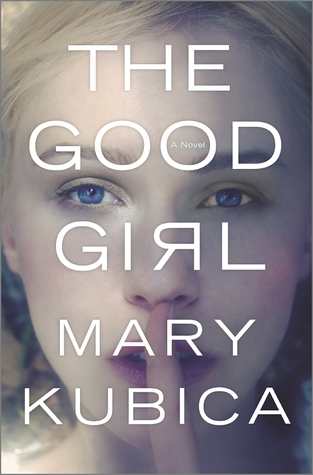 "I've been following her for the past few days. I know where she buys her groceries, where she has her dry cleaning done, where she works. I don't know the color of her eyes or what they look like when she's scared. But I will."
Born to a prominent Chicago judge and his stifled socialite wife, Mia Dennett moves against the grain as a young inner-city art teacher. One night, Mia enters a bar to meet her on-again, off-again boyfriend. But when he doesn't show, she unwisely leaves with an enigmatic stranger. With his smooth moves and modest wit, at first Colin Thatcher seems like a safe one-night stand. But following Colin home will turn out to be the worst mistake of Mia's life.
Colin's job was to abduct Mia as part of a wild extortion plot and deliver her to his employers. But the plan takes an unexpected turn when Colin suddenly decides to hide Mia in a secluded cabin in rural Minnesota, evading the police and his deadly superiors. Mia's mother, Eve, and detective Gabe Hoffman will stop at nothing to find them, but no one could have predicted the emotional entanglements that eventually cause this family's world to shatter.
An addictively suspenseful and tautly written thriller, The Good Girl is a propulsive debut that reveals how even in the perfect family, nothing is as it seems….
I loved this book from cover to cover. I never knew what was going to happen next and the writing was engaging, fast paced and original. Well if the the beginning and middle were not amazing enough, the end will stop you in your tracks. This is what the best of this genre is made of. There is something unsettling about the book, which I love. I was putting myself in the shoes of the characters and trying to think of what I would do, how I would react...such fun! I have recommended this book so much! A GREAT winter read and a awesome choice for a book club! I switched between reading and listening via

audible and loved both ways. I highly recommend this book and rate it 5 stars.