*********************************************************
Hello Love
From the bestselling author of The Long Way Home comes a charming novel about loss and the faith that restores broken lives.
A year after the death of his wife, Christine, Dan is barely holding on. But one thing gets him through the long, lonely nights and that is his cherished dog, Anni. When she is stolen from his front yard, Dan and his daughter, Lindsay, are devastated. Meanwhile in another part of town, Andrea Keller is recovering from the heartbreak of a messy divorce. After she rescues a defenseless dog from an abusive tenant, her life changes in ways she never could have anticipated.
Dan and Andrea cross paths again and again, only to keep missing each other and the opportunity of a lifetime. As Anni works to find her way home, can she bring together these two lost souls desperately in need of a second chance at happiness?
Mrs Mommy Booknerd's Review:
McQuestion knows how to capture the heart of dog lovers and lovers of a sweet love story that is both original and complex. I adore how McQuestion makes you root for the underdog, for the love of love and for good to prevail over heart ache. Another great by one of my favorite authors!!! 4 stars
*********************************************************
Channeling Harrison, Book One
This book is a true account of the ongoing and mind-blowing experiences
between David Young, a multi-talented musician/producer artist, and former Beatle George Harrison. What David Young, who plays two flutes at one time and has sold over a million CDs, has documented is verifiable, real, and astounding. Every time he questioned his direction, he was (is) guided by one of the most loved, respected, and spiritual musicians of all time. The story abounds with seemingly impossible synchronicities, lined up one after the other in perfect time, all of them helping him to rise above his life s challenges, and not only evolve as a musician, but as a spiritual being as well. George entered David s life during a time of devastating heartbreak. This intervention was just the beginning of over forty incredible experiences. George s musical genius began to channel through David s own music. After recording forty instrumental CDs, David spontaneously wrote and recorded twenty-five vocal songs in thirty days! songs with depth and rich production values like the Beatles, in a rock-with-soul style he had never done before. What is George trying to communicate, and why has he chosen David? This incredible story proves there is lifeafter death or better yet, life after life.
The book comes with a free download of three of these songs as
well as three spiritual instrumental tracks."
*********************************************************
The Last Breath
From a remarkable new voice in suspenseful women's fiction comes an emotionally searing drama about a woman who risks her life to discover the devastating truth about her family…
Humanitarian aid worker Gia Andrews chases disasters around the globe for a living. It's the perfect lifestyle to keep her far away from her own personal ground zero. Sixteen years ago, Gia's father was imprisoned for brutally killing her stepmother. Now he's come home to die of cancer, and she's responsible for his care—and coming to terms with his guilt.
Gia reluctantly resumes the role of daughter to the town's most infamous murderer, a part complete with protesters on the lawn and death threats that are turning tragedy into front-page news. Returning to life in small-town Tennessee involves rebuilding relationships that distance and turmoil have strained, though finding an emotional anchor in the attractive hometown bartender is certainly helping Gia cope.
As the past unravels before her, Gia will find herself torn between the stories that her family, their friends and neighbors, and even her long-departed stepmother have believed to be real all these years. But in the end, the truth—and all the lies that came before—may have deadlier consequences than she could have ever anticipated…
Mrs Mommy Booknerd's Review:
What a great
twisty
, turny wild ride through a families life with all its secrets. Amazing. I did not see much of what was coming. With a switch between time; past and present, the story has many levels and depth. A great pick for winter and a great choice for book clubs!
4 stars
*********************************************************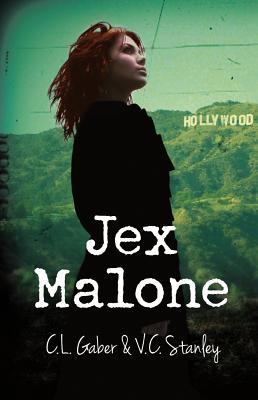 Jex Malone
A famous case. A missing girl. If they find her, will they be heroes? Or dead?
Bored out of her mind during a summer with her police detective father in Las Vegas, Jessica (aka "Jex") Malone starts doing what she does best--snooping. When she meets three new friends who share her passion for crime, from the geek to the fashionista, suddenly, the stifling desert days don't seem so long.
Her dad is never around, just like when her parents were married. But Jex's crew, the Drew-Ids, take the pledge of eternal secrecy and then get down to the good stuff--digging through the cold-case files in Dad's home office.
One of them, the thirteen-year-old case of Patty Matthews, is still a mystery. Finding Patty, who vanished into thin air, became such an obsession for Jex's father that it destroyed the Malones' marriage. So not only is this a big deal, it's personal.
Jex is determined to find out what really happened, and her excitement is contagious. Soon her friends are all on board and so is the missing girl's brother, the hunky Cooper Matthews.
But as they dig up more and more troubling information--more than the cops ever did--they also get the clear message that someone out there wants to prevent the truth from coming out. That somebody is also prepared to do anything, absolutely anything, to prevent it.
Jex isn't afraid; after all, she's a cop's daughter. But maybe she should be.
Laced with humor, toughness, and real CSI investigation techniques, Jex Malone could be the Nancy Drew for a new generation--but with a chilling twist. These wannabe detectives are on the brink of finding out the fate of poor missing Patty. But will they disappear without a trace, too?
Mrs Mommy Booknerd's Review:
A great YA read that anyone would enjoy! It is a great mystery that will
engage
the reader, entertain the reader and leave the reader craving more. I found this book to be an absolute delight!!! I feel so excited that our young adults have such amazing books to read. It is books like these that create young, life time readers! 5 star
*********************************************************
BUY THE BOOKS:
*********************************************************