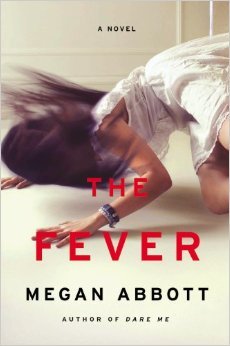 The panic unleashed by a mysterious contagion threatens the bonds of family and community in a seemingly idyllic suburban community.
The Nash family is close-knit. Tom is a popular teacher, father of two teens: Eli, a hockey star and girl magnet, and his sister Deenie, a diligent student. Their seeming stability, however, is thrown into chaos when Deenie's best friend is struck by a terrifying, unexplained seizure in class. Rumors of a hazardous outbreak spread through the family, school and community.
As hysteria and contagion swell, a series of tightly held secrets emerges, threatening to unravel friendships, families and the town's fragile idea of security.
A chilling story about guilt, family secrets and the lethal power of desire,
The Fever
affirms Megan Abbot's reputation as "one of the most exciting and original voices of her generation" (Laura Lippman).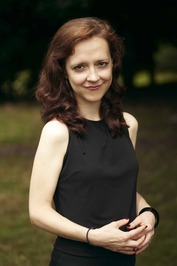 Megan Abbott is the Edgar® award-winning author of the novels The End of Everything Queenpin, The Song Is You, Die a Little, Bury Me Deep and her latest, Dare Me (July 2012).
Her writing has appeared in the New York Times, Salon, the Los Angeles Times Magazine, The Believer, Los Angeles Review of Books, Detroit Noir, Best Crime and Mystery Stories of the Year, Storyglossia, Queens Noir and The Speed Chronicles.
Born in the Detroit area, she graduated from the University of Michigan and received her Ph.D. from New York University. She has taught at NYU, the State University of New York and the New School University.
She is also the author of a nonfiction book, The Street Was Mine: White Masculinity in Hardboiled Fiction and Film Noir, and the editor of A Hell of a Woman, an anthology of female crime fiction. She has been nominated for many awards, including three Edgar® Awards, Hammett Prize, the Macavity, Anthony and Barry Awards, the Los Angeles Times Book Prize and the Pushcart Prize.
Q. What inspires your writing?
A.

Real stories. From the newspaper, usually. Everything from true crime to old Hollywood tales to family reminiscences. It has to begin with the real for me. And then I can take into the imaginary.
Q. What is your favorite thing about being an writer?
A.

Talking about books all the time! I was a book lover long before I was a writer and now it's a license to read as much as I want and talk about it constantly with other readers.
Q. What is the toughest part of being an writer?
A

. The isolation. Required, but still isolating. Living in your head so much of the day can feel pretty claustrophobic. It's always a relief to be done for the day and to connect with the real world, to talk to people. It's like coming up for air.
Q. If you could not be writer, what would you do/be?
A.

Boy, that's a toughie. I'd say teach, but I'd probably be teaching writing, so is that a cheat?
Q. What would the story of your life be entitled?
A. She Meant Well.
Q. What is your favorite book of all time?
A.

My heart belongs with Wuthering Heights
Q. Which character from ANY book are you most like?
A.

Oh boy! Hmm. I still feel a little like Holden Caufield. I guess that never goes away. Or Sally J. Freedman from Judy Blume's Starring Sally J. Freedman as Herself

.
Q. What character from all of your books are you most like?
A.

Probably Deenie in The Fever, though she's more brave than I was at her age. Or Lizzie, the thirteen-year-old narrator in The End of Everything, though she's more reckless.
Q. Which book would you love to take a weekend vacation inside of?
A.

What a great question! Hmmm. How about Peyton Place? Seems like it'd be lively! Or the first half of The Great Gatsby.
Q. What do you want to be remembered for 100 years from now?
A.

Creating a range of complicated characters, so no reader feels left out or excluded.
Q. What is your favorite season?
Q. What inspired your book cover(s)? Or what is your favorite book cover and why?
A.

I've loved them all. My first four books are set in the midcentury so they have a glorious film noir-style looks about them and feature gorgeous illustrations by the artist Richie Fahey. My recent ones are very modern, a little edgy. I do love The Fever because I've never seen a cover like it, but I do love to see men holding copies of Dare Me with that petulant-cheerleader mouth on the cover!
Q. Tell me something funny that happened while on a book tour or while promoting your book.
A.

It happened just last night! At my book launch in Brooklyn for The Fever, the singer-songwriter Paul Williams appeared. It was particularly meaningful to me because I grew up loving Phantom of Paradise and Bugsy Malone. And, while signing at the LA Festival of Books, Jeff Garlin (Curb Your Enthusiasm) swung by to chat. Crazy business!
A.

Yes! It's a story about the family of a prodigy. It's called You Will Know Me.
Q. Anything you want to say to followers of this blog or those that are just stopping by?
A.

Thanks so much for reading this! And got any good book recommendations?