"The perfect beach read!" —Mary Alice Monroe, New York Timesbestselling author of Beach House Reunion.

"Tender and triumphant...California Summer made my heart sing." —Allison Winn Scotch, New York Times bestselling author of Between Me and You

Anita Hughes's California Summer is a charming and beautiful love story about a former Hollywood producer who trades her cast list in for cookbooks in the hopes of following her dreams and finding new love.

Ben and Rosie are Hollywood's newest director/producer dream team. After hitting it big at Sundance, it seems that their ten years of love and hard work are finally paying off. Rosie is happy making independent films, but Ben wants the A-List celebrity package: a house in Beverly Hills, fancy cars in the driveway, and his name on the biggest blockbusters. He's willing to do anything, even sleep with the most famous producer in town, to get them.

Rosie is devastated by Ben's affair, and she decides to take a break from show business. She accepts her best friend's invitation to spend the summer at her parents' estate in Montecito. It's far away from L.A., the perfect place to start over.

In Montecito, Rosie meets a colorful cast of characters including Rachel, who owns a chocolate store, and Josh, a handsome local who splits his time between surfing and classic cars. Suddenly Rosie has new friends and a new purpose. She starts a business in the village, and her luck seems to be turning around. But Rosie knows all too well that success comes with a price, and the price might be losing love...again.

California Summer is a touching and romantic story about following your dreams but not letting them get in the way of love.
#FirstLine ~ Rosie carried her overnight bag up the stairs and was greeted by the familiar mess of their kitchen.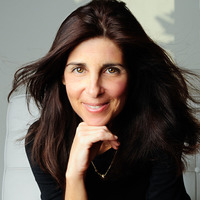 Anita Hughes was born in Sydney, Australia. She attended UC Berkeley's Masters in Creative Writing program. She is the author of MONARCH BEACH, MARKET STREET, LAKE COMO, FRENCH COAST, ROME IN LOVE, ISLAND IN THE SEA, SANTORINI SUNSETS, CHRISTMAS IN PARIS, WHITE SAND, BLUE SEA, EMERALD COAST, CHRISTMAS IN LONDON and CALIFORNIA SUMMER published by St. Martin's Press.