On a gray day at a gritty flea market, Caroline stumbles upon an unlikely treasure—jars and jars of buttons
in a dazzling kaleidoscope of colors.
She is reminded of something she has made herself forget—she too has a jar of buttons, an inheritance from her mother, which Caroline has put on the back of a shelf, out of sight, out of mind, out of her life.
That night, Caroline takes the jar down from the shelf. Intending only to look at the buttons, she opens the lid . . . and pours out her family's secrets.
THE BUTTON COLLECTOR unfolds with a series of vignettes in which each button reveals a piece of the complicated history of Caroline's family. A tragic accident has forever altered the relationship between Caroline, her mother Emma, and her cousin Gail. Caroline sifts through the joys and anguishes of the past, bringing both herself and the reader to the realization that memories—like buttons—can sometimes be used to fasten together something we have left undone by mistake.
A wonderfully woven story created over an original and interesting set of circumstance. When Caroline finally decided to look at the jar of buttons that she got from her late mother through her inheritance she never imagined the path it would take her down. When she opens her jar of buttons she also opens up the details of her family's past. This novel is full of heart and really highlights the power of memories, the powerful connection we have to the objects we own and how, sometimes, the objects hold onto the secrets of the past. They can transcend the limits of memory....they can take us places we have long since forgot or places we never even knew existed. I really enjoyed this original and compelling novel. I really enjoyed that the novel was a collection of vignettes. 4.5 stars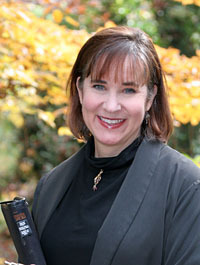 Elizabeth Jennings has worked as a features writer, copywriter, tutor, and adjunct instructor, but first and foremost, she is a reader on the hunt for the next great story. Her short fiction has appeared in a variety of publications, including Prime Number Magazine, Apalachee Review, and the children's magazine Ladybug. A native of Clemson, South Carolina, she earned degrees in English from The University of North Carolina at Chapel Hill and The University of Delaware. She lives with her family within view of Mount Pisgah in the ancient and lush Blue Ridge Mountains.
As both author and reader, Jennings has a deep affinity for quiet, character-driven stories and novels. She also has a fondness for frame tales and interconnected stories in which the individual pieces offer commentary on each other and come together to create a mosaic of various textures and moods. Since college, she has been fascinated with different forms of female creativity and the ways it has been expressed historically.
The Button Collector, released May 6 2013, is her first novel and is based on the idea that the smallest things around us can have meaning and offer perspective on the larger story that is our life.
Q. What inspires your writing?
A. This varies quite a bit. With

THE BUTTON COLLECTOR

, my inspiration was the overall concept of little discarded items coming together to create a beautiful whole. I have a short story called

THE SNAKE HANDLERS' ORPHAN

that came about after I heard a story on the news and then a distinct voice began echoing in my mind and pretty much told the story to me. I have another novel concept that started out as just an idea for a title more than 20 years ago and is finally coming together. For me, ideas are the easy part; carrying through on them is another story!
Q. What is your favorite thing about being a writer?
A. I would say it's getting to that point in a project—and it doesn't have to be a book or story, necessarily—when all the different threads that were floating around come together in a way I never imagined and it seems as if they were meant to be that way from the beginning--I just didn't know it. There's a concept in psychology called "flow" and it's about the state of mind in which a person is both deeply relaxed and intently focused. I think this describes what is happening at that point. It's about as close to magic as I'm ever going to get.
Q. What is the toughest part of being a writer?
A. I am disorganized and have a hard time with self-imposed deadlines and goals. I loved working with my editor, Rebecca Seum at PageSpring, because she gave me just enough guidance and deadlines to help me pull my manuscript together in a purposeful way. It was rewarding to see how quickly this could happen.
Q. If you could not be writer, what would you do/be?
A. This is the easiest question in the whole entire universe! I would be a librarian. I love reading even more than writing, and sometimes I can't stop myself from recommending books to people whether they asked for my help or not. I actually started a library program when I was a new mom, but I'm really bad at multi-tasking and had to drop out.
Q. What would the story of your life be entitled?
Q. What is your favorite book of all time?
A. Anne Tyler's

SAINT MAYBE

is my go-to all-time favorite, although I have other favorites, too, depending on what's going on in my life.

SAINT MAYBE

stands out because it is most similar to what I try to create in my own writing--that is capturing the humanity of ordinary people who are struggling to do the right thing.
Q. Which character from ANY book are you most like?
A. For some reason, Scout from

TO KILL A MOCKINGBIRD

comes to mind. I think because I also grew up in the deep South and we're both quiet observers of life. Or maybe it's just because Gregory Peck from the movie version reminds me of my father!
Q. What character from all of your books are you most like?
A. In

THE BUTTON COLLECTOR

, I identify with most of the female characters and see parts of myself in each of them, but Caroline, the protagonist, is probably the closest to me. We both have a bit of a desire to chafe against the way Southern women are pigeon-holed into certain roles. I think Caroline's struggle to figure out who she is and how she fits in definitely comes from my own experience even though our circumstances are quite different.
Q. Which book would you love to take a weekend vacation inside of?
A. Probably James Herriot's ALL CREATURES series of books—the landscape always struck me as so beautiful and the people are so mellow and down to Earth. It just seems like an ideal world to visit for a while.
Q. What do you want to be remembered for 100 years from now?
A. I don't think I want to be famous, but I would like for someone to stumble upon my writing and find something meaningful in it even after a century has gone by. I think the ability of books to span time is one of their most powerful qualities.
Q. What is your favorite season?
A. Autumn. I love its subtleties. It has a settling-down, calm feeling as opposed to the frenetic growing hustle of spring. I live in the Blue Ridge Mountains and it's really hard to think of anything more beautiful than watching the leaves turn color here.
Q. What inspired your book cover(s)? Or what is your favorite book cover and why?
A. In a way, my book offered a natural cover idea because it includes a strong visual image of Caroline pouring the buttons out of the jar as she begins telling stories. Even so, I was nervous waiting to see what my publisher's artist would do with that concept. Fortunately, Britanee Sickles created a cover that is beautiful and captivating. My book is also unusual in that each chapter has a pen and ink drawing of the button that inspired its story and I was delighted with how they came out as well. Sarah Algire was the artist for those.
Q. Tell me something funny that happened while on a book tour or while promoting yourbook.
A. Okay—I have to explain that while I like buttons and have come to appreciate them as little bits of history and art, I'm not a serious button collector in real life. It's been eye-opening to discover the world of button collecting as I market the book. There are societies and competitions and conventions and everything else. Because my book page on Facebook is also called The Button Collector, I get people asking me how much their buttons are worth and I have no idea whatsoever. I do, however, invite readers to send in a picture of a button and I will write a flash fiction piece about it for my blog. That's a lot of fun.
Q. Are you working on something new?
A. Always, but I'm very superstitious and don't say a lot about my writing until it's found a home.
Q. Anything you want to say to followers of this blog or those that are just stopping by?
A. My publisher just did an Amazon kindle giveaway for five days. As part of the deal, the book won't be available through other online stores for a few months. On the other hand, more than 12,000 got a free kindle version of my book, which is very exciting!
Links: